The Event
Despite the easing of the coronavirus restrictions in both the Netherlands and the European Union, mass events have still not been allowed in Amsterdam and there are currently no tentative dates for updates to the policy. At the same time, many of our community members from outside of the EU can't enter the bloc and won't be able to do so for the coming months. That's why, rather than organize a JSNation in a strictly limited in-person format, we've decided to reschedule JSNation for 2022.
Summertime JS festival
JSNation conference will gather 1000+ JS pros at Kromhouthal, a former ship engines factory which now becomes the place for gathering the top JavaScript engines authors and engineers.
\
Kromhouthal
JS Open Source Awards
We're looking specifically at open source projects or initiatives, with or without a code, but following an open and transparent culture, open for collaboration and contributions from any person interested.
Github stars are not our criteria, and we're looking for hidden gems (non yet maintstream), that may not have enough marketing power or huge companies behind them. The main goal of the project is to shed some light on great projects, that weren't enough noticed in a competitive environment and hype.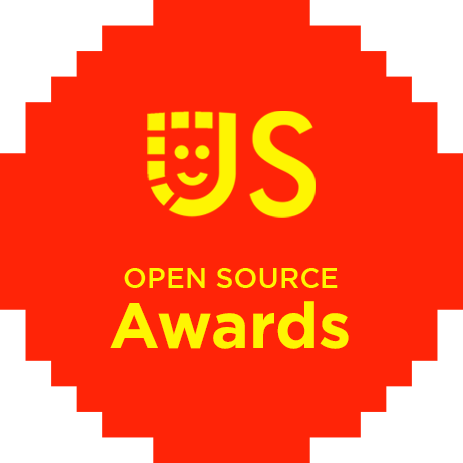 Nominations:
Fun side project of the year
Most impactful contribution
to the community
The most exciting use of technology
Giving back to community
When we established our JS meetup 9 years ago, we never imagined we would welcome up to 1400 attendees at our events and organize 4 meetups and multiple spin-offs in Europe. Our secret? We welcome people from all walks of life in our community, and we are a proud partner of initiatives like Unicorns in Tech, the global tech network for LGBT professionals and straight allies.
We know that supporting diversity inside and outside IT must not end at mere statements, which is why are now developing diversity scholarship programs that will be announced in the coming weeks.
20 of 50 extra diversity scholarships sponsored
Popular talks from previous editions
Testing Tools and Their Friends
Gleb Bahmutov
Keep Betting on JavaScript
Kyle Simpson
Immer, Immutability and the Wonderful World of Proxies
Michel Weststrate
10 things I learned making the fastest JS server runtime in the world
Paulo Lopes
An Introduction to Static Web Apps with JAMStack
Christina H Yu
Do not miss a thing from us
We all speak the same language which means there is always something to talk about. Subscribe to our social channels to not miss news and goodies.
Newsletter is the most engaging way we communicate. Subscribe to the newspaper of JSNation!
-->