The main JS conference of 2023
40+ speakers,

sharing their know-hows

1K luckies,

attending in-person

10K tech folks,

joining remotely
Understand the latest trends in JavaScript development. See what 10k+ JS developers are up to. Meet those who shape the present and the future of the prospering nation.
June 1 (hybrid in Amsterdam) &
June 5 (remote), 2023
– Cambridge Dictionary
Nation — a large group of people who share the same language, traditions, and history
JSNation is a 2-day 2-track event focusing exclusively on JavaScript development. Discover the future of the JavaScript development ecosystem and get connected to its stellar crowd!
The format of the event will be hybrid, with the first day (June 1) streamed from the Amsterdam venue including hybrid networking features and interactive entertainment; and second day (June 5), as well as the numerous free workshops around conference days, streamed to the global audience online.
June 1: in-person program starts at 9:00 CEST & the live stream – 13:20 CEST.
June 5: the live stream starts at 16:00 CEST.
This year we expect the authors and core teams:
Turbopack

Webpack

Qwik

Eleventy

SolidJS

AlpineJS

Theatre.js

Svelte

Rome

Node

Chrome
Workshops
Free & PRO
Take full advantage of your conference experience, and get training from our best speakers and instructors. We'll cover Qwik, PlayCanvas, GRPC, Starbeam, TypeScript and more.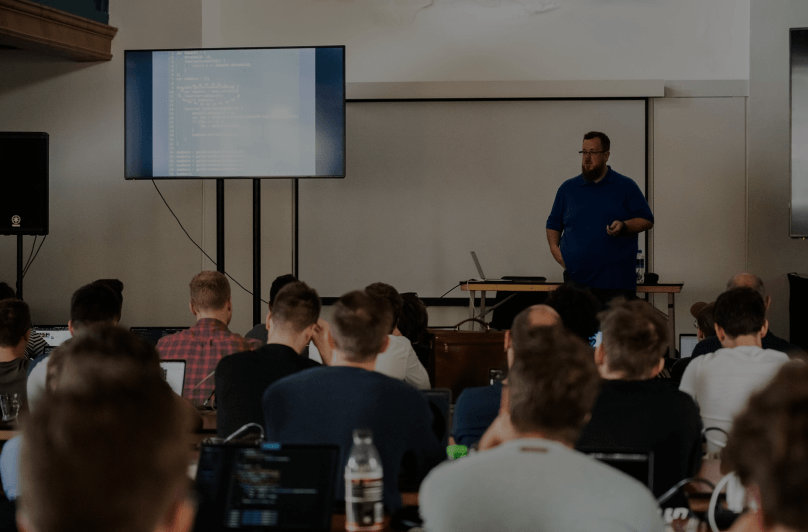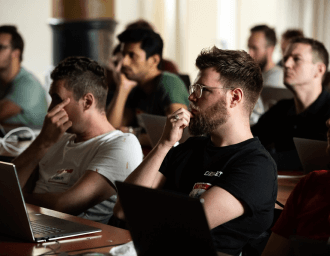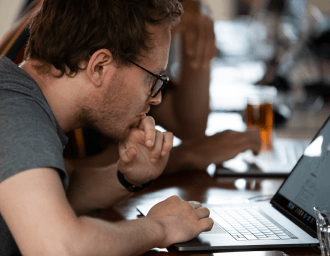 JSNation Conference will gather 1000+ JS developers at Kromhouthal. Our new venue is a former ship engine factory, and we're happy to dedicate it to the top JavaScript engine authors and engineers.
Full-access remote attendee gets
Free workshops

Live participation + workshop recordings will be shared after the conference
Get recordings right after the conference

Others will get it in a month
2x more content

Enjoy 2 days of talks from world renowned speakers
Enjoy HD streaming quality

Get the full experience & get prepared for a big screen
Convince your boss
Are you ready to skill up and network with fellow devs at JSNation, but your boss is not sure about it? It doesn't take much to convince a manager or team lead and explain the advantages of our event.
We've prepared a summary of the most important information to help you achieve your goal. Head over to our dedicated page and share it with your boss.
Learn more
Your chance to get a free full ticket
Share your personal badge on Twitter and get a free limited Watch-only Ticket (50% of talks, no workshops). When 3 friends register with your badge you get a free Full Remote Ticket.
Share badge
The biggest JS party worldwide
Who says that JavaScript is only for serious business? You can actually power an entire party by JS, and JSNation will show you how.
Amsterdam is known for its nightlife and all our attendees get an invitation to join in. If you get full access, you'll get to see various kinds of performances made with JS at the biggest JS party worldwide on June 2.
Aside from that, the extended program for in-person attendees will also offer a karaoke party and silent disco with music for everyone playing on 3 channels. Afterwards, on June 3, we'll explore the capital of the Netherlands together at walking tours and boat tours.
So come hang out with your fellow devs in Amsterdam! June 2 – afterparty at the same venue; June 3 – walking tours and boat tours.
In-person afterparty
Join in-person afterparty on June 2!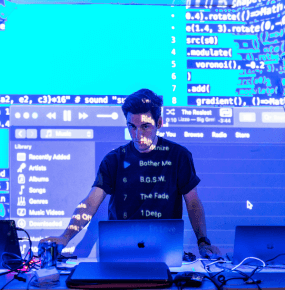 Algorave & Livecoding Performances
with
The international music movement with a community of electronic musicians, visual artists and developing technologies.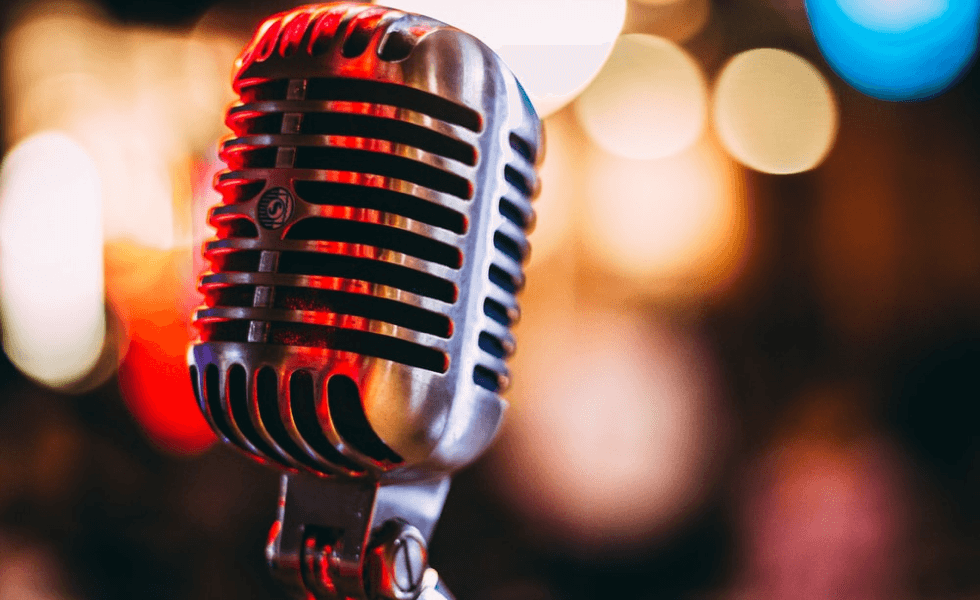 Karaoke
with
No explanation needed – just join the fun!
Silent Disco
with
Dance like nobody's watching!
JS Open Source Awards
The main goal of this project is to shed some light on great open source projects that don't receive enough attention on a regular basis.
We're looking at OSS projects or initiatives following an open and transparent culture, especially those eager to collaborate and receive contributions from anyone interested.
GitHub stars are not our criteria, and we're looking for hidden gems that may not have enough marketing power or huge companies behind them.
Nominations:
Most Impactful Contribution to the Community
Most Exciting Use of Technology
Fun Side Project of the Year
Giving back to community
We try our best to make all our events accessible and inclusive for a diverse audience. Get in touch with us if you wish to support this initiative, and help us provide Diversity Scholarships for the underrepresented groups in tech.
0 of 50 extra diversity scholarships sponsored